AVIATION
FLYING CARS
Flying cars have been a particular interest of mine since Bob Fulton and I became friends in the Nineties. I met Robert Edison Fulton while doing research for my third book, THE DEVIL'S FOOTPRINT, and I will list him in my memoirs as not only a great friend, and a thoroughly delightful human being, but one of the most unusual men I have ever met. He was married to a rather beautiful French woman, Anne, who I was equally fond of. Sadly, both are now dead.
Wikipedia rightly describes him as follows:
Robert Edison Fulton, Jr. (April 15, 1909 – May 7, 2004) was an American inventor and adventurer. He is known for having traveled around the world on a motorcycle, and for several aviation-related inventions among his 70 patents. Fulton was also a professional photographer.[1]
BOB FULTON AS I KNEW HIM
Among his other claims to fame, Bob invented the first flying car that was CAA certified. In fact, not only was his Airphibian officially certified, but he received several orders for the vehicle/aircraft from the CAA itself. Sadly, his backers pulled out so Bob moved onto other things. But the Airphibian is in the Smithsonian.
In now seem likely that flying cars will finally happen. Bob was only 60 plus years ahead of his time—very typical of the man.
BOB'S AIRPHIBIAN—THE FIRST FLYING CAR CERTIFIED BY THE CAA – SHORTLY AFTER WW II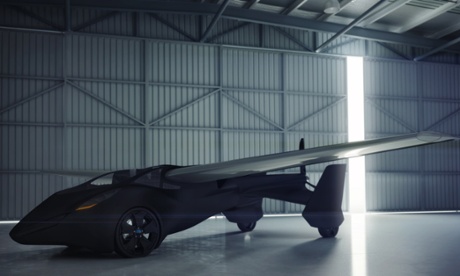 From The Guardian
Organisers of Vienna's Pioneers Festival, an annual conference for future technology and digital entrepreneurship, announced on Thursday that they would unveil the prototype of "the world's most advanced flying car" on 29 October.

An earlier prototype of the Flying Roadster by Slovakian company AeroMobil reportedly took its first test flight in October last year. The latest version will be tested a day before its premiere, on 28 October.

Company co-founder Juraj Vaculik said that AeroMobil had sped up the prototyping process after having seen "enthusiastic reactions of the global engineering and design community".

Weighing 450 kg, with carbon-fibre wings that fold behind the cabin and a flight top speed of 124mph, the two-seater promises to be more of a flying sports car than a flying family car.

368 words
---