AN INFORMED OPINION—NO MORE
U.S. ACTIONS OVER THE DECADES ARE GOING TO RESULT INEXORABLY IN A NUCLEAR CONSEQUENCE (probably asymmetric)..
WE HAVE NOW MEDDLED SO MUCH IN THE MIDDLE EAST (and most of the rest of the world)—WITHOUT THOUGHT, SKILL, OR COMPASSION THAT THE END RESULT IS BOTH PREDICTABLE AND INEVITABLE.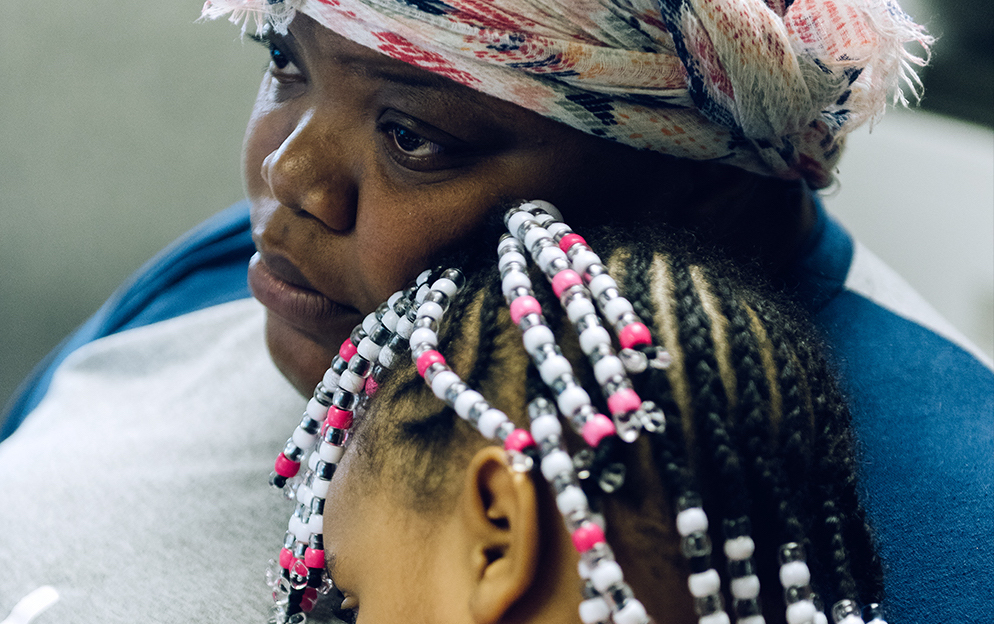 IT WILL HAPPEN RELATIVELY SOON—AND WILL BE MULTIPLE
CAN IT BE STOPPED?
PROBABLY NOT
Clearly, I don't know whether there will be a nuclear attack on the U.S. or not. I am not privy to any classified defense information—and I'm not privy to any terrorist plans (except through deduction and where they have stated their objectives publicly).
I am widely read, traveled, and experienced—and follow MANS closely—and have for about 60 years—but there it ends. Does that make me an expert? I'll leave that to others to decide. I do know I'm deeply knowledgeable about this murky world and have become fairly good at determining patterns and trends. In this regard, it helps greatly to know history and context—and to have a mind that thinks holistically. You need to be able to make connections that are less than obvious. That said, merely recognizing the predictable would be an encouraging start.
Do U.S. policy makers? I'm not sure they care.
Why on earth did we think we could invade and occupy Iraq with impunity—and then behave in the way we did? Why do we continue to kill, destroy, and otherwise meddle in scores of other countries?
There is a difference between being strong enough to deter aggression—and being wantonly reckless.
What is MANS? It stands for 'Military and National Security' and is how I index the information I gather for that category every day. I like to maintain what I think of as a 'base of information' and then research further if necessary. I focus on:
MANS
ECON (Economics and The Economy)
P&D (Politics and Democracy)
TECH (Technology)
INNOVATION
What has caused me to fly this particular kite is a sense that the militarization of U.S. foreign policy has got completely out of control—and seems to be increasingly counterproductive. Nonetheless, the American people as a whole—as with so many issues—don't seem to question what is going on.
If you examine U.S. foreign policy since WW II—after a very encouraging start which included the Marshall Plan, it is hard not to conclude that we have been as much part of the problem as part of the solution—and maybe most of the problem in all too many cases.
This is such a consistent pattern that one has to conclude it is not an accident. But who benefits?
The short answer is that the MICC (Military Industrial Congressional Complex) benefits greatly—and has done so for a staggering three-quarters of a century ever since the U.S. started to re-arm around the beginning of WW II.
Big Oil and Big Business in general have also done exceedingly well.
The American people, as a whole, have done very badly out of militarization. Trillions of dollars, which could have been spent to improve our quality of life, have instead been spent—nominally anyway—on security in some way or another.
Are we safer as a consequence?
I believe to the contrary. In particular, our behavior since 9/11 has been almost entirely counter-productive to the point where we have managed to de-stabilize virtually the entire Islamic world, and to push large numbers to the classic extremist behavior that stems from desperation.
There is always a reason for terrorism—and, primarily it stems from desperation. Desperate people do desperate things and since they know perfectly well that the U.S. is too large and powerful to be seriously affected by conventional terrorist bombs, it seems inevitable that they will turn to nuclear weaponry.
Will they be able to lay their hands on it?
I believe they will—and that they are sufficiently motivated to smuggle nuclear devices into the U.S. and to detonate them. I believe multiple weapons will be involved.
But, I'm a thriller writer so I would think this way, wouldn't I?
Being a thriller writer does not make me wrong—and it certainly encourages me to think about various possible scenarios. A consistent theme, as far as I am concerned, is that nuclear weapons will be used again. I regard that as inevitable.
By the way, the country that worries me most is not Iran, but Saudi Arabia. Bin Laden and most of the 9/11 hijackers came from Saudi. They are a dictatorship ruling over a truly worrying number of extremists. They have money to burn. They are frightened. We have sold them a ridiculous quantity of high-tech weaponry. And they are currently attacking Yemen.
Do they have nuclear weapons—or access to them? They have more than enough money to buy access—and they are motivated. I suspect they do.
VOR words 803.
---