THE FRENCH IN MALI ARE BACK TO USING SOME OF THE SAME HIGH MOBILITY TACTICS THEY USED IN ALGERIA ALL OF SIXTY YEARS AGO
THEY ARE AS EFFECTIVE AS EVER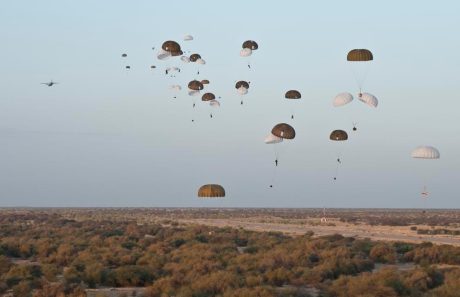 It is common in the U.S. to disparage the French—and I really don't understand why. Nonetheless, the sentence, "We saved their butts in two world wars," is one I have had repeated to me on numerous occasions. We tend to forget that we had an interest in the outcomes of both wars, which had nothing to do with saving the French
We also tend to forget that without the French there might not have been a United States of America in the first place.
Personally, I love France. Its politics are no screwier than those of most other nations, and it has long had an admirable quality of life. That apart, its culture is extraordinarily rich; and the country, itself, is beautiful. As for the French people, they have endured much, and achieved much, and the world would be a vastly poorer place without them. Most people associate the French with food, fashion and sex—significant factors in our lives, to be sure—but are not aware that France, amongst its other attributes, boasts a remarkable tradition of producing fine engineers. It is no accident that Boeing's greatest rival, EADS (best known for its Airbus range of aircraft) is located in France in Toulouse. And, by the way, a rather dramatic sequence in my new thriller, THE BLOOD OF GENERATIONS, is located there. Consider also the truly breathtaking Millau Bridge.
The French lost their war in Indo-China much as we would go on to do in Vietnam. Nonetheless, some of their military units learned a great deal from the experience, and went on to apply this knowledge and expertise against the FLN in the Algerian War in the Fifties and early Sixties. In particular, the French paras made something of an art out of high mobility warfare, particularly when tracking down bands of FLN infiltrators. Either by parachute or helicopter, they would insert blocking forces and then destroy the rebels by way of bombing or close quarters infantry combat. In short, the French were pioneers of helicopter warfare and were also the first people to use TOW missiles from rotary aircraft.
Observing their operations in Mali reminds me of all this—together with the weeks I spent researching the French Foreign Legion in Corsica in 1964. These were highly disciplined and scarily tough soldiers. The parachute unit I got to know was the 2nd REP based near Calvi, Corsica. It is now France's cutting edge rapid response unit. I blogged about it a little time ago.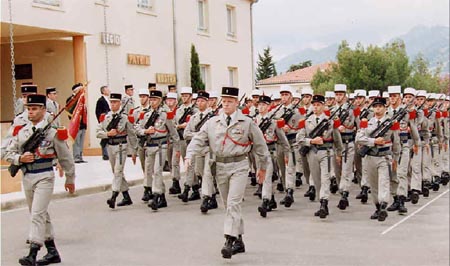 What will happen in Mali, I do not know. The French are trying to accomplish a prodigious amount with a very small force. Mali is huge. Nonetheless, a great deal can be accomplished through high-speed maneuver warfare – and the French have plenty of experience at it.