I HATE TO SEE GREAT WRITERS FORGOTTEN. ONE WHO SHOULD NOT BE IS CHARLES MCCARRY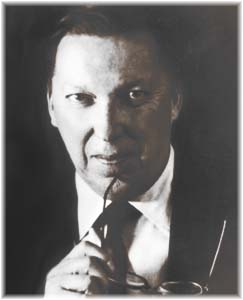 I'm not reading books as much as I should these days. True, I am reading much more stuff on the web, so arguably I'm reading more overall; but I'm not giving books—whatever be the form (physical or electronic) books—quite the attention they deserve.
There I feel that if I don't read two books (or more) a week, I am letting the side down—and it hurts.
Mostly, I don't feel "the need for speed" (to quote the movie TOP GUN) but I feel a desperate need to read—something almost any keen reader will recognize. If you are a reader, you just have to read. It is both an obligation and a privilege.
McCarry was the real thing—an actual spook—so his books wreak of authenticity even when his plotting borders the outrageous. He also writes with a very distinctive style—spare, knowledgeable, humorous, authoritative, and thoroughly entertaining.
The following is an extract of what Wikipedia says about him.
McCarry served in the United States Army, where he was a correspondent for Stars and Stripes, has been a small-town newspaperman, and was a speechwriter in the Eisenhower administration. From 1958 to 1967 he worked for the CIA, under deep cover in Europe, Asia, and Africa. However, his cover was not as a writer or journalist.[1] He is married with four grown sons.[1] His family is from The Berkshires area of western Massachusetts, where he currently lives.[1]

He is an admirer of the work of W. Somerset Maugham, especially the Ashenden stories.[1] He was also an admirer of Richard Condon, author of The Manchurian Candidate, Prizzi's Honor and numerous other novels.[1]

McCarry was editor-at-large for National Geographic and has contributed pieces to The New York Times, The Wall Street Journal, The Washington Post, and other national publications.
McCarry isn't just a good writer—he surpasses excellent. So where should a reader start? I doubt it matters—all his books are entertaining and intellectually provocative—but my choice would be THE TEARS OF AUTUMN.
In November 1963, American intelligence officer Paul Christopher investigates the assassination of US President John F Kennedy. Believing that the Kennedy White House was behind the assassination of Vietnamese President Ngo Dinh Diem, Christopher deduces that Vietnamese leaders had Kennedy assassinated as revenge. When one of Kennedy's former advisers threatens Christopher not to discuss the matter with anyone else, Christopher quits the Agency and heads to Vietnam to find the truth.