---
DO WE DO ENOUGH TO ENCOURAGE CREATIVITY? NO, BUT WE SPEND A GREAT DEAL OF TIME CRUSHING IT
I've got great faith in the power of creativity to change life for the better—but I'm painfully aware that powerful vested interests try and block every move in that direction.
In essence, creativity means not just questioning the status quo—but changing it—and that normally means threatening someone's rice bowl for a while. Besides, change in itself—even if considered good—is disruptive. It forces us out of our comfort zones and makes us feel insecure—emotionally, even if not logically.
In short, society is ambivalent about creativity—and we have a tendency to sideline it into the creative arts. There, we can use it for entertainment—without feeling threatened.
Creativity, in the context of how most of us earn a living, is another matter entirely. There, although we talk the talk, we resist it ferociously—with considerable success. And we start off by hammering creativity out of our children through the school system. We call the process 'socialization.' Unfortunately, that tends to be interpreted as the need to conform—and conformity is no friend of creativity.
Housing is a case in point. Given the importance of a home in our lives, you would think by now we would have come up with a low-cost, energy efficient, environmentally friendly home—and the technology exists—but we are still building homes much as we did fifty years ago.
The Constitution is another example. It was a truly creative document in its day—but the evidence is abundant that a fresh creative eye is needed now (And the Founding Fathers expected it to be changed). Are we doing anything about it? Not so you'd notice.
CREATIVITY,INC.
I haven't read Ed Catmull's book yet—but his success with Pixar is a matter of record and deserves our admiration. Nonetheless, what I would really like to see would be the creative talents of people like him and his remarkable team applied to wider issues—everything from matters of social concern to climate change. Movies are a fine thing—and I love them—but creativity should know no borders. It's a phenomenal force that we don't seem to know how to harness adequately as yet.
Certainly, the creative arts enrich our lives to an extraordinary degree—but why stop there?
It strikes me as self evident that we need to become vastly more creative about harnessing and deploying our innate creativity. The potential is there. The support for encouraging it across the board is not.
The answers are out there. We just have to go and look. But are we asking the right questions? I'm far from sure about that.
---
THOROUGHLY ENTERTAINING WRITER'S BLOG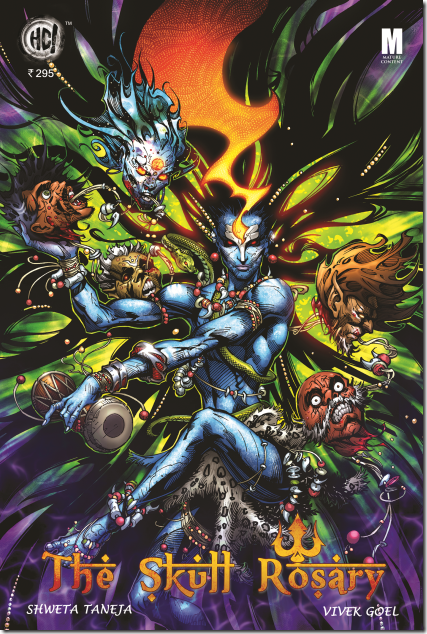 SHETWA TANEJA
http://staneja.com/advice-from-the-baffling-publishing-industry/
"It's been three years since I began writing stories as a profession. I have had three books published so far: The Skull Rosary, The Ghost Hunters of Kurseong, Krishna. Two of these released in 2013. Needless to say, I feel good."
---