AS I KEEP ON SAYING, THE ANSWERS ARE OUT THERE –IF YOU CARE TO LOOK (and if you know where, how, and why to look)
BUT TO LOOK, YOU HAVE TO BE INTELLECTUALLY CURIOUS.
There is a shortfall of this quality in the U.S.
A great deal of life makes no sense at all—unless you know the context—and a great deal of context is in history.
In turn, history is surprisingly hard to understand unless you have some knowledge of, and training in, philosophy. The latter discipline is what underpins how a rational person should think to best advantage. Of course, it is much more than that, but merely to know how to think in a disciplined, focused, open-minded, creative way is hugely beneficial.
Are most of us capable of such clarity of mind?
Is the commonsense of the largely uninformed population adequate for the operation of an effective democracy? Many would argue that it is—because such is the make-up of a typical society, and human nature is immutable.
I take a different view—certainly in the U.S. context. Here are my reasons (and, as always, I am certainly open to counter-argument).
Propaganda, largely because it is virtually unconstrained in the U.S. (unlike most other developed nations) has reached a level of sophistication whereby it is distorting the process of democracy severely. 'Freedom of speech'—a praiseworthy principle, that is inherent to the constitution, is being interpreted in absolute terms—especially where the ultra-rich, corporate power, and money is concerned.

Wealthy and income inequality are now such that one dollar one vote has now, in practice, become the norm

The U.S. media, owned by the ultra-rich, have done an unusually poor job of informing American about developments in other countries(let alone their histories).

The myth of American exceptionalism combined with a long tradition of isolationism, and a notoriously poor education system, have combined to produce an excessively ill-informed electorate.
What should be done about all this (assuming my premise is accepted, either in whole or in part)?
The answers would take too long to incorporate in this blog, but let me draw attention to two.
An awareness of the problem.

The need to update, quite substantially, the U.S. constitution.
Incidentally, I'm not a great fan of Kissinger—through, undoubtedly, he is a remarkable man—but I do think he is entirely right about history. I further believe that Neil Ferguson's comments sum up the U.S. situation with commendable accuracy.
Read them and shudder—particularly as this dreadful situation continues.
"In researching the life and times of Henry Kissinger, I have come to realize that my approach was unsubtle. In particular, I had missed the crucial importance in American foreign policy of the history deficit: The fact that key decision-makers know almost nothing not just of other countries' pasts but also of their own. Worse, they often do not see what is wrong with their ignorance."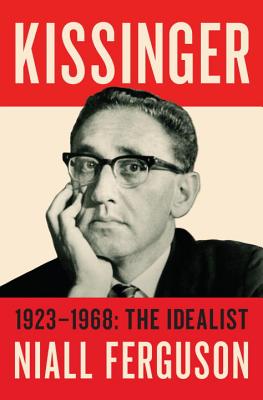 The Key to Henry Kissinger's Success: Applied History
The Atlantic · by Graham Allison

In his new biography of Henry Kissinger, the historian Niall Ferguson recalls that halfway through what became an eight-year research project, he had an epiphany. Tracing the story of how a young man from Nazi Germany became America's greatest living statesman, he discovered not only the essence of Kissinger's statecraft, but the missing gene in modern American diplomacy: an understanding of history.

For Ferguson, it was a humbling revelation. As he confesses in the introduction to Kissinger: "In researching the life and times of Henry Kissinger, I have come to realize that my approach was unsubtle. In particular, I had missed the crucial importance in American foreign policy of the history deficit: The fact that key decision-makers know almost nothing not just of other countries' pasts but also of their own. Worse, they often do not see what is wrong with their ignorance."

Ferguson's observation reminded me of an occasion three years ago when, after an absence of four decades, Kissinger returned to Harvard. Asked by a student what someone hoping for a career like his should study, Kissinger answered: "history and philosophy"—two subjects notable for their absence in most American schools of public policy.

How did Kissinger prepare for his first major job in the U.S. government as national security advisor to President Richard Nixon? In his words, "When I entered office, I brought with me a philosophy formed by two decades of the study of history." Ferguson uncovered a fascinating fragment from one of Kissinger's contemporaries when they were both first-year graduate students at Harvard. John Stoessinger recalled Kissinger arguing "forcefully for the abiding importance of history." In these conversations, Stoessinger said, Kissinger would cite the assertion by the ancient Greek historian Thucydides that "The present, while never repeating the past exactly, must inevitably resemble it. Hence, so must the future."

"More than ever," Kissinger urged, "one should study history in order to see why nations and men succeeded and why they failed."