MODEST GROWTH SUPPOSEDLY—BUT FROM WHAT?
IS GROWTH BASED ALMOST ENTIRELY ON CONSUMER DEBT A GOOD THING?
I have written many times about the inadequacies of GDP (Gross Domestic Product) as a way of assessing economic performance. It isn't a bad statistic in itself, but it is a limited one, and fails to factor in the nuances which make all the difference in terms of the quality of our lives.
For instance, it makes no distinction between good economic activity—like exporting more goods and services—and bad—like war. It also can be misleading if inflation is not factored in—which it normally isn't when initially announced. So the U.S. second quarter's growth of 2.3%—when inflation is roughly at that level—isn't growth at all. It sounds like growth, but the nation is really standing still—or worse. GDP figures are often revised over time, as more data becomes available—down more often than not.
The media should explain such details (and we should adopt a different standard of measurement of economic progress), but mostly they do not. Why not? I suspect a mix of the following. They are too lazy, don't understand themselves, seem to think the American public is too dumb to understand—and/or the owners of the media don't want to rock the boat.
GDP also doesn't communicate the causes of growth (assuming there is some). If apparent growth is based upon debt, that is rarely a good thing—except for the money lenders.
This is all explained rather well by that useful site http://www.mybudget360.com/credit-card-debt-economy-equifax-credit-card-debt-us-cities/
The bottom line is that while the media are crowing that the U.S. is doing better than most other economies in the world, it really isn't. Meanwhile, key costs like healthcare, housing rental, third-level education, and car purchase costs are rising faster than inflation—dramatically so in some cases.
Some geographic areas in the U.S. are thriving—but the economy, as a whole is not.
Meanwhile, there are serious problems with investment, productivity, exports, and infrastructure—not to mention labor relations in general.
All of these problems are solvable—but not without changing the ABM (American Business Model) significantly.
Are there any signs of that? Bernie Sanders and Elizabeth Warren apart, not really.
Is another recession a possibility? No. It's a certainty.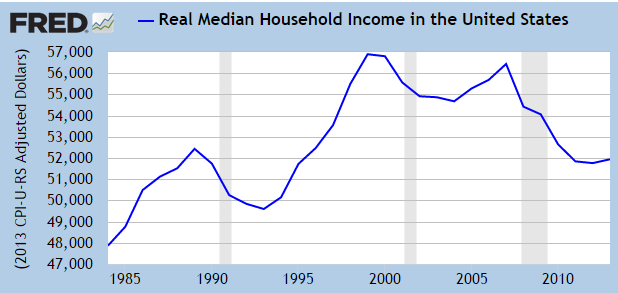 Don't be fooled! Factor in inflation and household income has changed little in 30 years—an indictment of the ABM (American Business Model). Many key costs, of course, have gone up. Most Americans are actually less well off today. This is an economy in (largely unnecessary) decline. The issues are structural.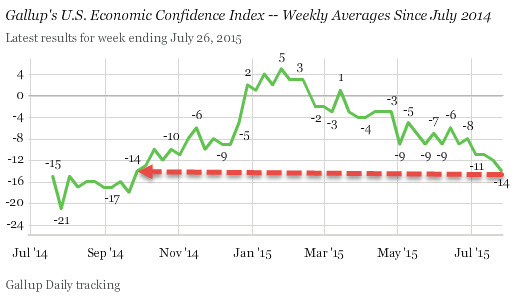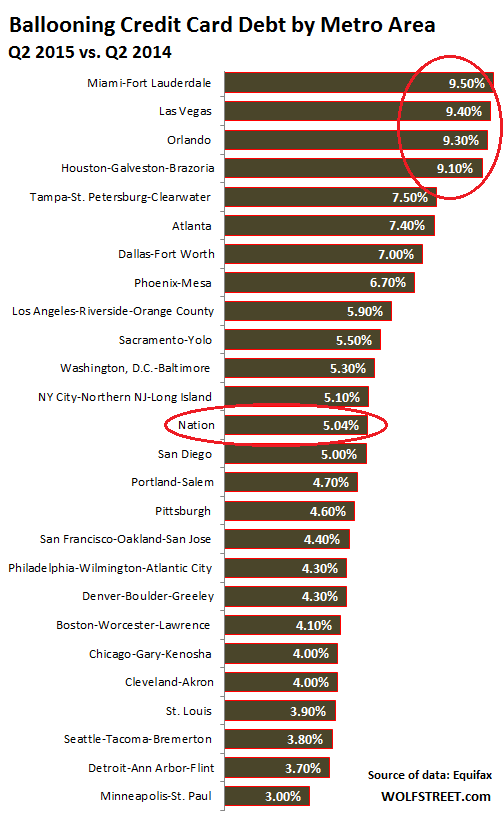 ---