USA—A PREDATOR ECONOMY
IF AN ECONOMIC SYSTEM DELIVERS FOR THOSE WHO CONTROL THE LEVERS OF POWER—IT WILL CONTINUE INDEFINITELY—UNLESS STOPPED BY THE LESS FORTUNATE
BUT IF THE LESS FORTUNATE ARE POWERLESS—(OR OTERWISE NEUTRALISED) WHAT THEN?
Leisure and hospitality - the fastest growing major blue-skill industry - is the worst sector. The average leisure and hospitality worker makes just $18,900 a year (gross, before taxes). This is not even enough to keep a family of three above the poverty level ($19,790 in 2014). Similarly, retail, the largest blue-skill sector, is second-worst in terms of pay, with average annual earnings of $27,700. - Mike Cassidy, Where Are the Jobs? 2015 (1)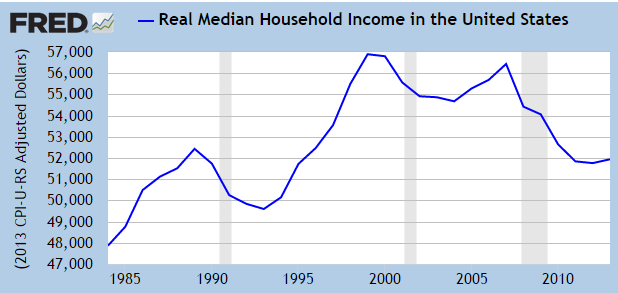 I started to research the U.S. systematically back in 2004 because I though there was something deeply wrong with the U.S. economy. I had had my suspicions earlier, of course, but had been rather distracted by terrorism and military related matters.
Recently, I have been going though a book I subsequently wrote about my findings—and I have been struck by the degree to which matters have deteriorated pretty much as I expected—if nothing changed.
However, I had expected that some action would be taken in relation to the more egregious issues—and am quite taken aback to find that almost no remedial action at all has been taken over the last decade.
The predator environment continues. On the one hand, we have the ultra-rich and their followers (they have plenty) doing remarkably well off the masses—and then we have the masses losing ground by the day-but making no attempt to fight back.
This is a socially controlled population par excellence—and the result is an ongoing tragedy—with matters getting ever worse.
I can't help feeling that if global corporate power isn't constrained, it's going to morph into a power and an ideology at least as dangerous and anti-democratic as communism or fascism.
Or are we there already?
I note, in passing, that U.S. corporations have something like $2.1 trillion stashed abroad to avoid U.S. taxes—and that corporate expenditure on training—despite much moaning about the skills shortage—has dropped again.
If there was a genuine skills shortage, surely it would make sense for corporations to train their own workers. Our competitors do just that. But U.S. corporations prefer not to.
Much as they are cutting back on investment—including R&D to boost quarterly results (thus driving the share price up) so they are cutting back on training. And they wonder why so may other nations out-export us despite having higher labor costs!
All the pieces fit together and what is emerging is an economic monster—an ignorant, dangerous, and destructive, monster as far as most Americans are concerned.
But, they don't seem to notice.
VOR words 453.
---