THE COMPLEXITY AND CONFUSION OF A CORNUCOPEA OF CABLES—BUT A HERO SAVES THE DAY—ENTER BRADEN OF DATAPRO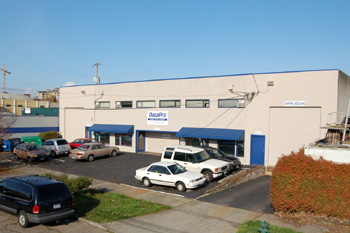 I am experiencing a good run of work. True, I'm old enough to have retired four years ago (I'm 69) but confess I greatly enjoy my work—particularly if I'm writing (almost anything). What else could any sane human being want to do?
Still, now and then the practicalities of life intervene and I have to address matters like how to get an adapter, or a new cable, so I could plug my spare monitor into my laptop. Its much loved Samsung predecessor had died. Why two monitors? Because I have two eyes of course.
No, because I like to put my source material on one screen and write on the other. Adopting this simple method caused my productivity to rocket—and research says that is a pretty general experience.
Adapter hunting sounds simple—but I tried Radio Shack and Staples to no avail (they were impressively ignorant) so reverted to the internet (which is where I should have gone in the first place).
After wasting a great deal of time, I finally ran across a Seattle based company called DataPro which boasted a clearer than average website and seemed to know their stuff. Besides, I'm a great believer in supporting the home team. I then decided to e-mail them to avoid being further lost in the intricacies of DVI (don't ask).
I received an impressively clear, well written reply within minutes. This was so unlike most technical support departments that I nearly went into shock. The hero was called BRADEN MICHAELSEN (and I imagine he still is).
Then commenced an exchange of e-mails while Braden tried to educate me in the complexities of cables—useful for everything from suicide to strangling people who use leaf-blowers—a pet hate of mine—and quite handy for connecting electronic gizmos.
Years ago I ran a company which made a fetish of service. I was much criticized for the cost of all this—but it worked like a charm.
Glad to see that an old fashioned idea like looking after your customers pays off. Who knows but the next innovation may be the novel idea of looking after your staff too!
Kudos to Braden and Datapro. Go there and buy cables. They have plenty (the things copulate)—and they're better for you than Fast Food.
LIBRARY BORROWERS & BOOKS: Having one's intellectual property handed out for free concerns many authors. Nonetheless, it is comforting to know that library users buy an impressive 3.2 books a month (each, you will be relieved to hear). Source: Overdrive and the American Library Association.